 MICHIGAN LEARNING CHANNEL
The Michigan Learning Channel is a statewide public television partnership offering instructional content to support the education of students and to provide alternative resources for families and teachers.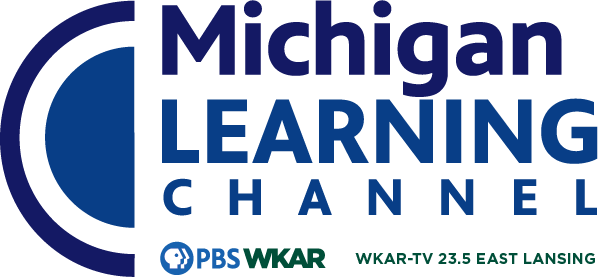 Over the Air from WKAR-TV in Mid-Michigan
In mid-Michigan, the Michigan Learning Channel is now available through your antenna on WKAR-TV at channel 23.5.
If your antenna-connected TV does not automatically include 23.5 in the channel line-up, you will need to rescan your TV.
Your remote control and TV menus may vary, but the basic steps are the same.
How to Scan
Press MENU on your remote control
Select SETUP
Choose ANTENNA then CHANNEL SCAN or AUTO TUNE
Michigan Learning Channel is not available on cable or satellite services at this time.
Online at michiganlearning.org
Michigan Learning Channel schedules and weekly highlights are shared with each edition of our WKAR Family and WKAR Educator newsletters.