 MICHIGAN LEARNING CHANNEL
The Michigan Learning Channel is a statewide public television partnership offering instructional content to support the education of students and to provide alternative resources for families and teachers.
Get involved with WKAR and the Michigan Learning Channel!
Current WKAR and MLC Events
Michigan Learning Channel: Literacy Essentials Professional Learning Workshops -
Learn about the Literacy Essentials with teachers from the Read, Write, ROAR! TV series. During these three virtual workshops teachers will demonstrate research-supported literacy instruction with fun and interactive lessons you can use in your grade K-3 classrooms.
REGISTER HERE for The Literacy Essential Professional Learning Workshops
Michigan's Great Return To School: A Statewide Town Hall
Wed., Sep. 8, 2021 at 6 p.m. | The Michigan Learning Channel is partnering with COVID313, a citizen-based organization that has been providing essential information to parents and families through the pandemic. MLC will jointly present this live virtual event to empower families with information so they can be true partners in their children's education for the 2021-22 school year. Topics include how parents can engage with their child's school and teacher and provide learning support at home. There will also be information on how to keep a child safe and healthy, as well as information about services to support child and family physical and mental health. Families across Michigan are encouraged to watch and send their questions.
Visit Michigan's Great Return to Learning for more information and resources near you.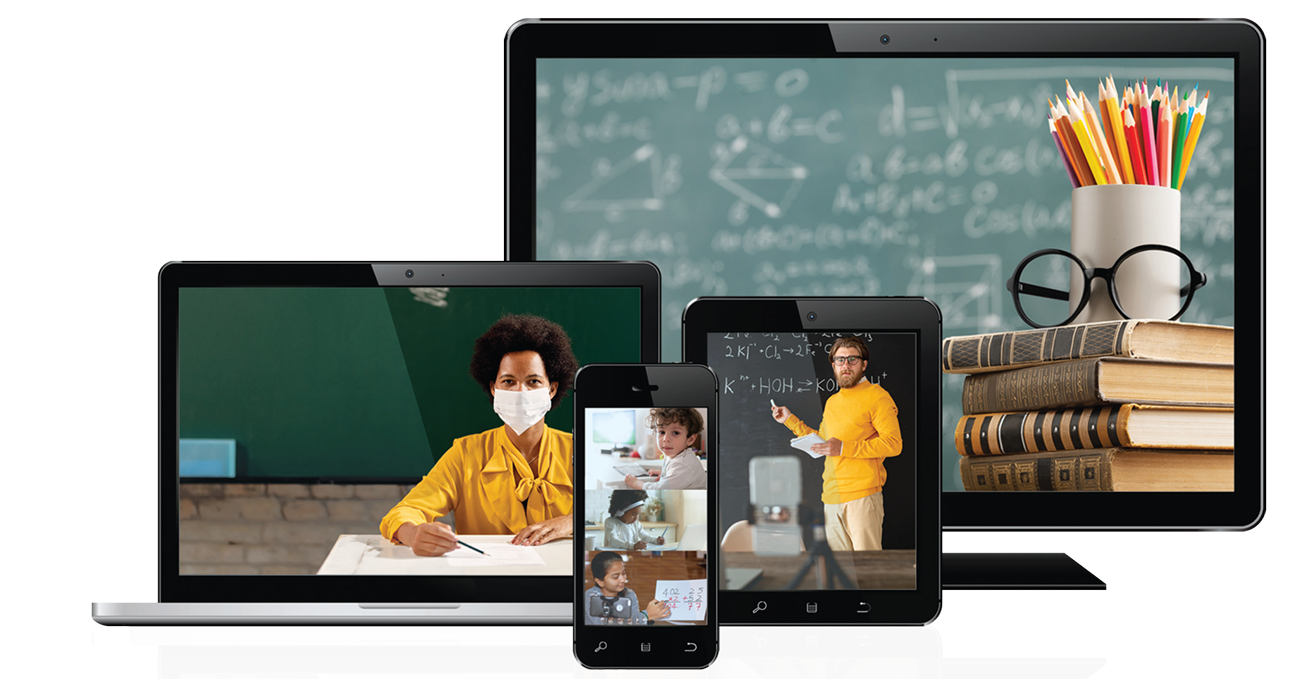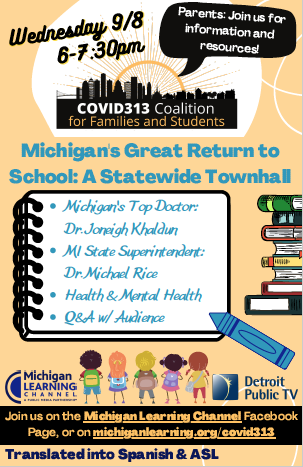 WEBINAR: Introduction to the Michigan Learning Channel
Looking for ways to support teachers and preK-12 grade students with distance learning for hard-to-reach students? The Michigan Learning Channel can help.
In this free webinar, you will learn about free K-12 distance learning resources, networking opportunities, and get an exclusive look at new programming!
For Your School or Organization
Visit this MLC Webinar Request form to request information about scheduling a workshop session dedicated to education colleagues and parents at your school or organization.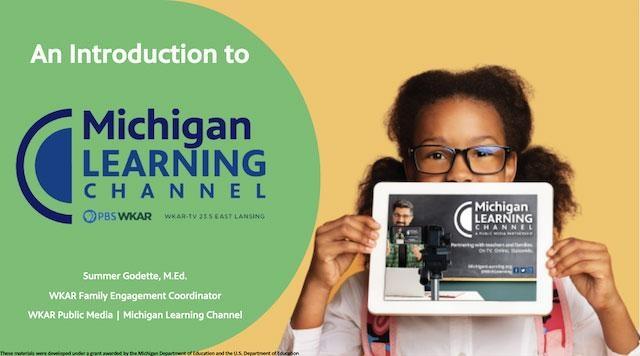 Over the Air from WKAR-TV in Mid-Michigan
In mid-Michigan, the Michigan Learning Channel is now available through your antenna on WKAR-TV at channel 23.5.
If your antenna-connected TV does not automatically include 23.5 in the channel line-up, you will need to rescan your TV.
Your remote control and TV menus may vary, but the basic steps are the same.
How to Scan
Press MENU on your remote control
Select SETUP
Choose ANTENNA then CHANNEL SCAN or AUTO TUNE
Michigan Learning Channel is not available on cable or satellite services at this time.
Online at michiganlearning.org
Michigan Learning Channel schedules and weekly highlights are shared with each edition of our WKAR Family and WKAR Educator newsletters.