What does it mean to be a Michigander?
Share your story and be part of
Michigander: A PBS American Portrait Story
We're gathering stories from around our great state to create a portrait of what it means to be a Michigander at this point in our country's history.
As a Michigander, how would you finish this sentence?
"The tradition I carry on is…"
Or any of these?
"My life right now…"
"I was raised to believe…"
"When I step outside my door…"
"To me, work means…"
"My American dream…"
Your story could be used in the upcoming Michigander television special from WKAR; on the PBS American Portrait website; in the national television documentary series; and on social media.
Share your story with a note, in pictures, or with a simple video selfie. It's a chance to give others a glimpse into your life, and a chance for you to be heard.
From Copper Harbor to Benton Harbor; Motown to Mackinaw City; from Ironwood to Adrian; Port Austin to Ludington; you can help us create a picture of life as it's really lived, today, here in Michigan.
Everyone is welcome — the more stories we tell, the more we'll see the real, complex, fascinating portrait of Michigan and of America.
---
Michigander: A PBS American Portrait Story will air on WKAR and participating Michigan public television stations in early 2021. Check local listings.
PBS American Portrait
An ongoing, evolving initiative that asks you, and people all over the country, to share individual stories of life in America today.
Michigander: A PBS American Portrait Story is a production of WKAR Public Media at Michigan State University. Funding for PBS American Portrait is provided by Target and Anne Ray Foundation.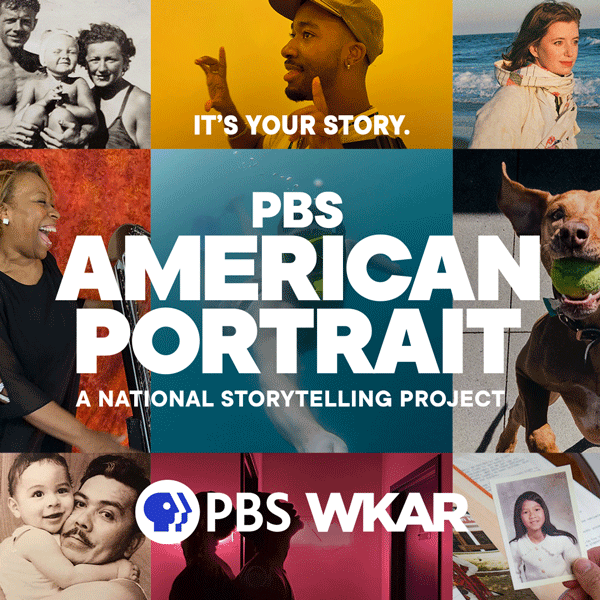 Michiganders Are Sharing Their Stories